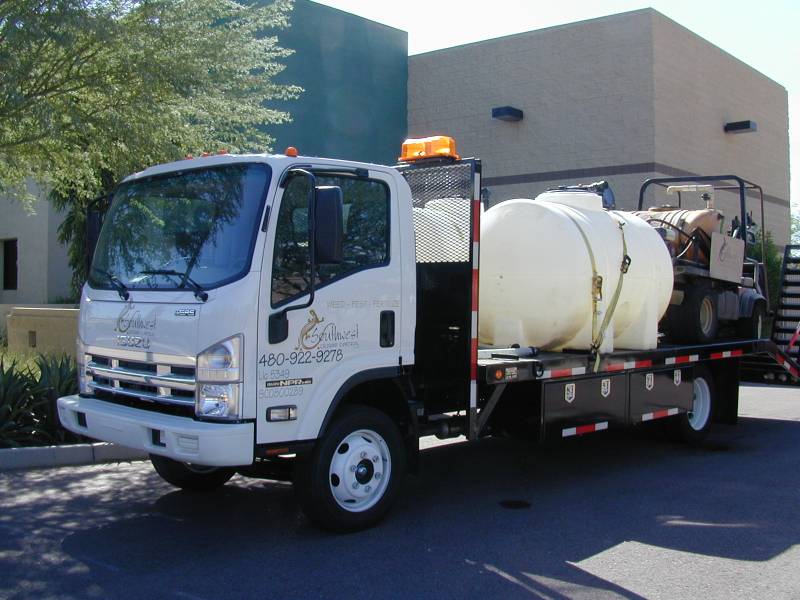 Southwest Ground Control provides weed control services for: Utilities, Tribal Governments, Federal Agencies, Industrial sites, HOA's, Commercial & Residential landscapes, Open lots & Vacant fields. Our state-of-art Weed Control service cover major east valley cities – Phoenix, Scottsdale, Tempe, Mesa, Chandler, Gilbert and Queen Creek.
Why waste your time pulling unsightly weeds from both your landscape and turf when Southwest Ground Control can apply pre emergent herbicide?
PRE EMERGENT; APPLIED PRIOR TO ESTABLISHMENT OF WEEDS: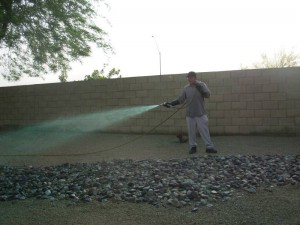 Prevents the germination of weed seeds.
Will not harm turf & landscape plantings.
Applied two times per year and warrantied between applications.
Substantial savings on landscape maintenance costs.
We apply non-selective bare ground and selective turf & ornamental pre-emergent depending on the application & control required.
POST EMERGENT; APPLIED AFTER WEEDS EXISTING: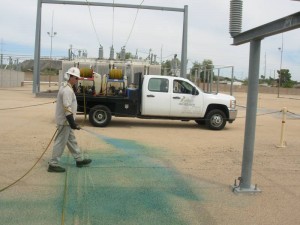 Selectively control unwanted weeds in turf without harming the turf.
Selectively control unwanted grasses and weeds in landscapes and planting beds.
Much more efficient than manual removal because the root system is killed.
CONSTRUCTION:
Keep your site weed free at substantial savings over mechanical means.
BUILDING PAD SPRAYING: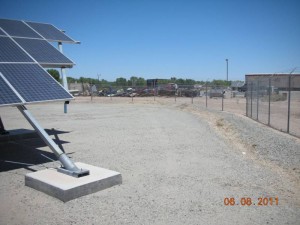 Cheaper and more effective than grading with a tractor.
No dust is created alleviating possible costly violations being issued by the EPA with regards to dust abatement "PM-10 Federal laws
Any weed breakthrough during the warranty period will promptly be resprayed at no additional charge.
Curb appeal.
Product has no odor, EPA approved.
RIGHT OF WAY SPRAYING: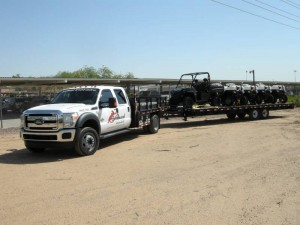 Medians and rights of way spraying.
Southwest Ground Control has state-of-the-art equipment to provide large scale herbicide spraying safely, accurately and reliably.